News Archives
04.09.2014
IronFx facing big problems in China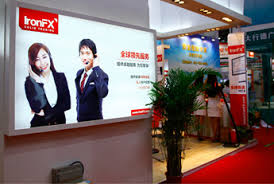 IronFx's business operations in China are under threat with fresh allegations that they are operating outside the law. A leading Chinese Official is calling for the hammer to be dropped recommending a "Severe Punishment" for the Forex Broker who have offices in 30 different locations around the world with over 1400 employees.

The allegations will be a Public relations catastrophe for IronFx who are an official sponsor of Barcelona Football club who will not like their official partners tarnishing their public image. Some of the allegations directed at IronFx are the non-payment of affiliate commissions owed to Chinese Affiliates and the use of shady payment processors. Traders have also complained that the IronFx Mt4 platform has stopped working at crucial times resulting in heavy losses with traders unable to open or close positions.

Of course all are innocent until proven guilty but for now I would recommend proceeding with caution in regards to the IronFx affiliate program. If you are looking for quality Forex affiliate programs we here at internet-affiliate highly recommend the XM partners forex affiliate program who offer impeccable service to their players and affiliates.

For more great tips become a member and sign up to our forums!
---
03.09.2014
Germany Finally Dish Out 20 Official Sports Betting Licenses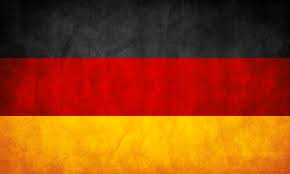 After years of deliberation the German government have finally got around to choosing 20 online sports books they feel are worthy of their official online gaming license. It seems like an eternity since the plans where first announced over 2 years ago and it clearly took a while for the German government to get their head around who deserves this new official sports betting license.

This is disappointing from a country usually known for their organisation and efficiency and if the German Football team had shown such slow decision making at the World Cup surely they would not have walked away with the cup!

If you are an affiliate with German Sports betting traffic and want to work with fully regulated and licensed online sports betting affiliate programs I can certainly recommend the Betfair affiliate program and the Bwin.Party affiliate program. Deemed worthy by the German Government these brands are massive companies that have been around for a while and know how to treat their customers, which will result in higher conversion rates and bigger commissions checks in the long run!

The Bwin.Party Partners affiliate program and Betfair affiliate program are both highly recommended by internet-affiliate. For more great tips subscribe to our newsletter and join our forums!
---
02.09.2014
Unibet latest brand to link up with Odobo games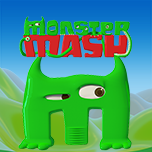 Unibet are the latest brand to add Odobo games to their online casino game library becoming the third online casino to do so.

Odobo gaming are a casino games distributor who partner with smaller developers who can release their creations through the innovative games provider.Its early days but the games look to be popular with Unibet now joining fellow online gaming giants Bet365 and Betfair in adding them to their online casino game selection.

If you're an affiliate looking to promote Odobo games the Betfair affiliate program should certainly be considered. They have a fantastic range of casino games, loads of payment processors, 24/7 support and the fact that they are a publicly listed company with a market cap over £1 billon will give you piece of mind that all players you refer will be well looked after.

The Betfair Affiliate Program is highly recommended by Internet-Affiliate. For more great tips subscribe to our newsletter and join our forums.
---
01.09.2014
Winner.com Receive License From UK Gambling Commission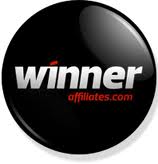 Winner.com the well-known gambling brand established in 2009 have announced they have struck a deal with the UK Gambling commission and from the 1st of September will have a fully legit UK online gaming license.

Winner.com have their fingers in lots of pies with Casino, Poker, Bingo and Binary options operations and this new license move will go far to encourage customers and affiliates that Winner.com is a trustworthy destination worthy of their custom, UK traffic will now be directed to the winner.co.uk.

If you're a Casino, Poker, Bingo or Binary Option Affiliate looking for programs with high conversions and generous commissions' winner.com should certainly be considered. New affiliates for Winner.com will receive 100% Revenue Share for their first month!

The Winner Affiliate program is highly recommended by Internet-Affiliate. For more great tips subscribe to our newsletter and join our forums.
Members
Signup Today!
Become a member today and get our free affiliate marketing newsletter delivered directly to your mailbox. We will bring to you some of the best new affiliate program commission offers that are exclusively available to our members delivered directly to your mailbox.


Affiliate Survey

Take part in our quick affiliate survey and you will automatically be entered into our free prize draw to win a brand new iPad 2. For your chance to win today
Take Survey