News Archives
26.08.2014
NetEnt slots now available at Betfair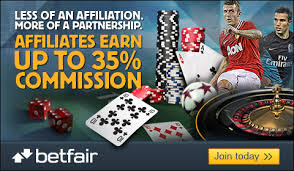 Betfair are the latest brand to add Netent to their selection of online casino games. The popular online games provider have had a fantastic year signing up many new clients and also winning numerous awards for the quality of their work. Their games are renowned for their classy graphics and entertaining game-play and are becoming a must have for any serious online gambling company wanting to attract high volumes of casino punters.

Betfair already have a strong line-up of games providers and by adding Netent they are making a statement that they want their casino to be one of the premium destinations for online gamblers.

Betfair Affiliates is recommended by Internet-affiliate . For more great tips subscribe to our mailing list and of course don't forget to get involved in the forums
---
22.08.2014
Winner Affiliates offering 100% revenue share to new affiliates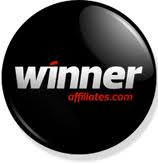 Winner affiliates are offering new affiliates 100% Revenue share for the first month which shows they are prepared to go the extra mile in recruiting new marketing Partners for their online gambling and binary option products.

Winner Affiliates have been operating since 2009 and have prominent exposure across a variety of top gambling portals meaning they know how to run a quality affiliate program.

If you are either a Casino affiliate, Bingo Affiliate, Poker Affiliate or Binary Options Affiliate and are interested in working with the Winner brands sign up here to get started.

Internet-affiliate the #1 Affiliate Program resource online. Sign up to our newsletter and don't forget to get involved by joining our forums

---
21.08.2014
NetEnt continue to stand tall with their customary monthly slot release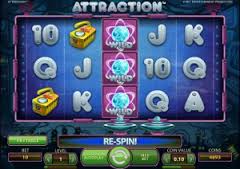 Net Entertainment are one of the premium online slots providers and continue to set the bar high releasing a new casino game every single month. For the month of August they are hoping to turn heads with their new "attraction" slot which is flawlessly designed and impeccably well built just like the other 150 slot games in their portfolio.

NetEnt where formed in 1996 by a Scandinavian off-line casino operator and are now flying high with over 200 employers beavering away between their offices in Sweden & Malta. I would highly recommend joining a casino affiliate program such as Plain Partners that utilize Net Entertainment casino games software allowing you to tap into their loyal following whom only want NetEnt and who can blame them!

The Plain Partners Casino Affiliate program is highly recommended by internet-affiliate. For more great tips subscribe to our mailing list and of course don't forget to get involved in our forums!

---
21.08.2014
Online Gambling Firms Looking to Score with Premier League Sponsorships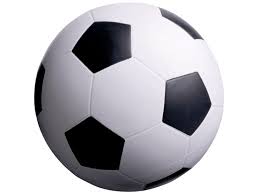 In recent year's online gambling companies have been increasingly targeting Premier league football teams with sponsorship deals to tap into the English Premier Leagues global audience of over 1 billion sports fans spread across more than 200 countries.Even the mid table and lesser known teams are now seen as attractive propositions with gambling companies fighting for shirt and billboard space.

William Hill the publicly listed gambling giant with a market cap of over £3 billion have had a busy pre-season signing up Crystal Palace, Aston Villa and Southampton to new sponsorship deals for the 2014/2015 season.

666Bet are another online gambling company that sees value in the premier league signing up Premier League newcomers Leicester FC to go along with their current sponsorship deals for West Bromwich Albion.

Marathon bet have partnered up with Tottenham Hotspur to become the sole provider for Tottenham Hotspurs in stadium betting service and will also benefit from exposure across their media channels.

Nearly all Premier League teams now have teamed up with online gambling companies with sponsorship deals and these partnerships will continue to flourish with the Premier League and their global audience being the perfect vehicle for new and also established gambling companies to gain exposure for their brands.

Internet-affiliate the #1 Affiliate Program resource online. Sign up to our newsletter and also join our forums
Members
Signup Today!
Become a member today and get our free affiliate marketing newsletter delivered directly to your mailbox. We will bring to you some of the best new affiliate program commission offers that are exclusively available to our members delivered directly to your mailbox.


Affiliate Survey

Take part in our quick affiliate survey and you will automatically be entered into our free prize draw to win a brand new iPad 2. For your chance to win today
Take Survey