News Archives
Online Gambling Firms Looking to Score with Premier League Sponsorships
Published 21.08.2014 Author: Editor Category: News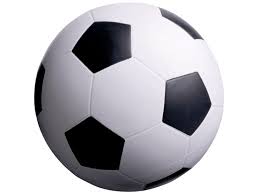 In recent yearís online gambling companies have been increasingly targeting Premier league football teams with sponsorship deals to tap into the English Premier Leagues global audience of over 1 billion sports fans spread across more than 200 countries.Even the mid table and lesser known teams are now seen as attractive propositions with gambling companies fighting for shirt and billboard space.

William Hill the publicly listed gambling giant with a market cap of over £3 billion have had a busy pre-season signing up Crystal Palace, Aston Villa and Southampton to new sponsorship deals for the 2014/2015 season.

666Bet are another online gambling company that sees value in the premier league signing up Premier League newcomers Leicester FC to go along with their current sponsorship deals for West Bromwich Albion.

Marathon bet have partnered up with Tottenham Hotspur to become the sole provider for Tottenham Hotspurs in stadium betting service and will also benefit from exposure across their media channels.

Nearly all Premier League teams now have teamed up with online gambling companies with sponsorship deals and these partnerships will continue to flourish with the Premier League and their global audience being the perfect vehicle for new and also established gambling companies to gain exposure for their brands.

Internet-affiliate the #1 Affiliate Program resource online. Sign up to our newsletter and also join our forums
---
Mojo Affiliates Mixing It Up This August!
Published 20.08.2014 Author: Editor Category: News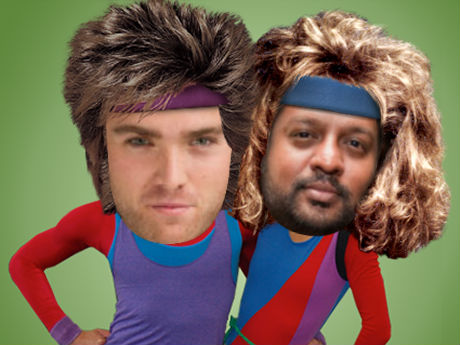 Mojo Affiliates - The Affiliate program for the GR88 Brand, who offer Casino, Sportsbook and Poker have decided to mix things up this August with new promotions and also updating their Commission structure and promotional material for their Affiliates.

Its all systems go for their designers at the moment with tons of new landing pages, banners and mail out templates on the way to their loyal affiliates. Itís fantastic to see a gambling affiliate program having such a pro-active approach and they clearly understand the need to keep things fresh and clean.

They are also running an interesting promotion this August offering players a 10% bonus on all deposits made my Skrill or Neteller. This is great ammunition for affiliates to fire across their websites, social media and mailing lists and will most likely result in a healthy boost to conversion rates attracting players who use these payment processors.

They have also updated their affiliate commission structure preaching that as former affiliates themselves they understand the need to dish out a fair slice of the pie. They are now offering affiliates 35% lifetime revenue share to start with, getting bumped up to 45% once you refer 50+ players.

Mojo Affiliates are recommended by Internet-affiliate! For more great tips subscribe to our mailing list and of course donít forget to get involved on our forums!
---
Subscribe to the Internet-Affiliate Newsletter today and Receive Free T-shirt!
Published 19.08.2014 Author: Editor Category: News

Subscribe to the Internet-Affiliate Newsletter today and receive a Funky Free T-shirt!



After many successful years in the industry we here at Internet-affiliate like to give something back to the community - Why you may ask? Because it makes us feel all warm and fuzzy inside!

Subscribe to our free monthly newsletter and benefit from exclusive offers, all the latest affiliate news and the lo-down on the highest converting affiliate programs for your target markets sent to your inbox once per month. We will also send you a FREE T-SHIRT with one of our affiliate related slogans. All you have to do is Subscribe to our newsletter and then send an email to support@internet-affiliate.com confirming your t-shirt size.

Internet-affiliate the #1 Affiliate Program resource online. Get Involved and join our forums
---
Paypal Preparing To re-enter US market
Published 18.08.2014 Author: Editor Category: News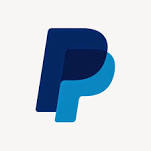 PayPal the online payment processing giant owned by eBay are rumored to be planning a re-entry into the US market.PayPal exited the market in 2006 upon the release of the ĎUnlawful Internet Gambling Enforcement Actí that prohibited online gambling establishments from accepting funds from US citizens. In light of new moves to regulate and license online gambling companies in the US PayPal clearly see no reason why they canít start offering their services once more to legit regulated and licensed online casinos, sportsbooks and poker rooms.

Although only speculation at the moment this would be a big step forward for the online gambling industry in the United States with banks and credit card companies currently making it difficult to fund online accounts.