Baba Ijebu Affiliates Program Review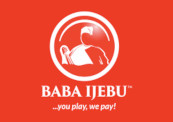 Niche:
iGaming
Number of Brands:
1
Platform:
EGASS

Commission Types:
Revenue-Share
Payment Methods:
Wire Transfer, Check, Player Account
Negative Carry-Over:
Yes

Click Here to Join Baba Ijebu Affiliates
Baba Ijebu Affiliates
is the affiliate program for Baba Ijebu, a betting site offering Lottery and Betting on both real Sporting events and Virtual Sports. The site greets it's players with a red landing page, allowing for them to pick from one of the three categories. Each of the three options, take you through to the main site - with an easy to use red navigation bar at the top of the screen, keeping your player's experience simple. The overal experience of the site is fresh, with sports betting being a great reason for your player's to return time and time again.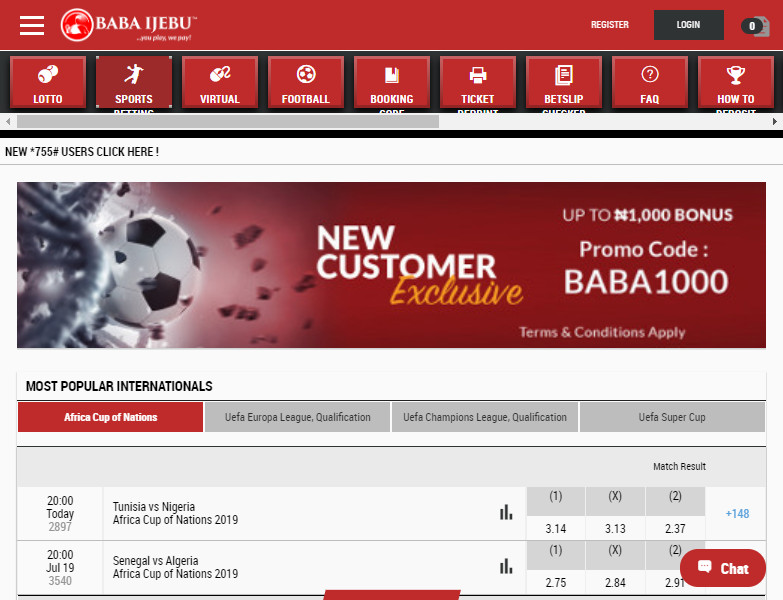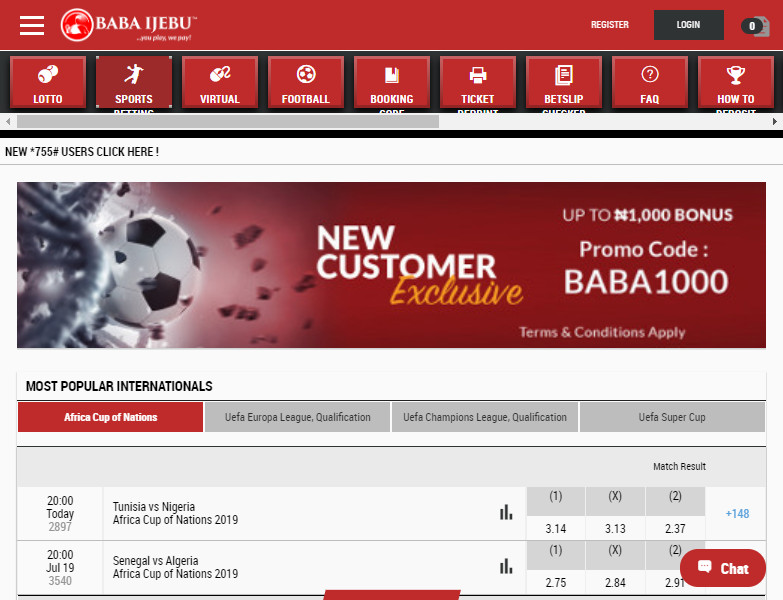 Casino Deposit & Withdraw Options
Baba Ijebu offers a limited amount of withdrawal options, supporting Bank Transfer and "BankIT" wallet withdrawals.
Affiliate Software
The Baba Ijebu affiliate software is top of the range, using the EGASS platform from Network Media Services. This is arguably the affiliate platform on the market, with affiliates around the world using it and agreeing. Just to name a couple of the highlights from the platform, they have real-time reporting - meaning you can see your ad displays and clicks in the system in a matter of seconds. The entire platform is easy to navigate and you can find valuable information with just a few clicks. The fact Baba Ijebu has opted for an affiliate platform of this caliber, reassures you that they are not going anywhere - they are here for the long run.
Getting Started as an Affiliate
If you are already sold and looking to become an affiliate at Baba Ijebu, you will be pleased to now - it's very easy to get yourself started. You will need to head over to the Baba Ijebu Affiliate Signup page and fill in some simple details about yourself. After a short approval period, you will recieve a confirmation email and will be able to start referring your valuable players and being awarded in commission.
Banners & Promotional Material
Once you have been approved for the program, you have many options on how you intend to promote Baba Ijebu. There are two main ways to get yourself a tracking link, the first would be to use EGASS' "QuickLinks" feature. This is found on the very first page you see after logging in - after a couple of clicks to fine-tune your link, you're ready to go.
Alternatively, you can grab yourself an advertising banner or various other promotional material to help your cause. First step is to head to the Campaigns tab, name your campaign and after clicking the "Add" button - you will see a "Launch Ad Server" button. This will redirect you to the Baba Ijebu Ad System - which has a huge selection of advertising banners, which can be filtered by language, targetting country and size. They also support a number of different creatives, including Coupon codes, Pop-ups, RSS Feeds and an integrated system to post straight to Facebook or Twitter.
Analysing your Traffic - Reports
Due to the fact Baba Ijebu uses EGASS, they have a fantastic reporting suite. There are a number of different reports to suit your needs, with a general Statistics option showing an entire overview over your performance - displaying all your traffic information in one place. For those who are looking for more information, there are player and player transaction reports, which show each and every play you have referred, along with all of their activity on the site - offering full transparency. Each and every report can be both filtered and can have a number of breakdowns applied to find exactly what you are looking for.
Commission Types
Unfortunately, Baba Ijebu is limited on the amount of different commission types available. However they do offer Revenue Share, meaning you get a split of all the profits you refer to the casino, for the entire lifetime of the player. Additionally, they do offer Sub Affiliate Commission on five levels meaning you are handsomely rewarded for the amount of commission your referred affiliates generate. The first level Sub Affiliate generates you 10%, with each level below decreasing by 1%.
Affiliate Payment
In terms of ways you can be paid as an affiliate, you have the option of Wire Transfer as well as having a Cheque sent in the post. Along with this, you do have the option to withdraw to a Player Account, which opens up the posibility of using the cashout methods available on Baba Ijebu.
Conclusion
Baba Ijebu Affiliates is a great program to get yourself started in the Sports Betting and Lottery market, they have a wide selection of different sports to bet on. You can be sure that your players will be taken care of, along with being entertained for hours. The affiliate platform is great and supports both new and experienced affiliates - making them a fantastic choice.
Highlights
High Sub Affiliate Commission Rates
Great Real-time Reporting
Great for both New and Experienced Affiliates
Lowlights
Few Payment Options
Low Revenue-Share Rates
Join Baba Ijebu Affiliates