Z.com Trade Affiliate Program Review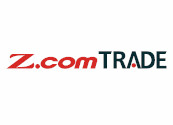 Niche:
Forex
Number of Brands:
1
Platform:
ETRASS

Commission Types:
CPA, Pip Rebate
Payment Methods:
Wire Transfer, Skrill
Negative Carry-Over:
Yes

Click Here to Join Z.com Trade Affiliates
Z.com Trade
is a long standing forex brokerage, with vast experience in their field and regulated in the UK by the Financial Conduct Authority. They launched their affiliate program in the first half of 2016 and have been a primary choice for affiliates around the world, due to their rewarding commission rates and fantastic affiliate support team.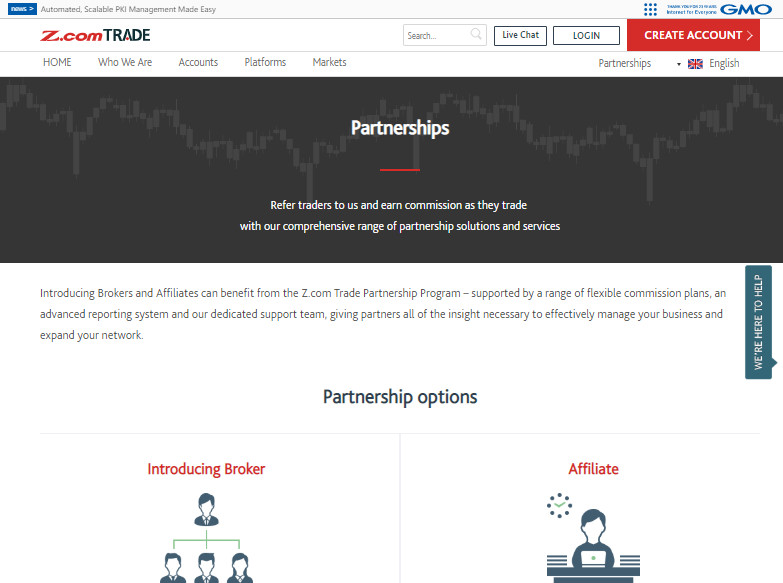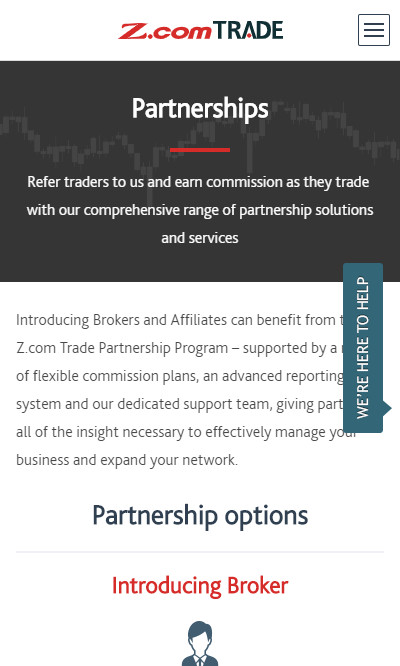 Trading Platforms
Z.com Trade offers the forever popular trading platform MT4, which is available both for download and on browser. Z.com have also created a well optimised mobile version of MT4, with all the same functionality as the full version.
Trader Deposit Options
There are a number of different depositing options available to traders on Z.com, with the first being major credit and debit card providers, such as Visa and Mastercard. Along with these options, they support most e-wallets including Skrill, Paypal, WebMoney and Neteller.
Affiliate Software
Z.com Trade Affiliates
uses a top of the range affiliate tracking platform - ETRASS, by Network Media Services. There are a lot of Forex affiliate programs who haven't quite caught up with the abilities and features of this platform. The solution is great for both new to the game affiliates and the experienced affiliates among us. It's a great sign that an affiliate program is here to stay, when they opt to use a high caliber platform.
Getting Started as an Affiliate
Unlike many affiliate programs nowadays, the process of getting an affiliate account set up with Z.com Trade is relatively simple. Firstly, you will need to sign up on the
Z.com Trade Affiliates
website, after entering a couple of personal details, you will receive a verification email to finalise your account.
Banners & Promotional Material
Once you have self-approved your account, you are ready to go. First things first, you will need find some banners and a tracking link, to encourage your traffic to head over to Z.com Trade. The platform has a huge range of image and flash banners at your disposal, they can be filtered and searched, so you can find the perfect fit for your site. If you simply just need a tracking link, you can get this using ETRASS' "QuickLinks" feature from the platforms home screen.
Analysing your Traffic - Reports
When it comes to reporting, Z.com Affiliates has the perfect system to give you detailed information on your traffic and referrals. As a new affiliate, the statistics report will more than likely tell you everything you need to know, with powerful tools to both filter and breakdown the report. However, for an affiliate looking for some more information, they can use reports such as the Geographic, the Trader List and the Trader Transactions, which shows each and every one of your referrals and their trades.
Commission Types
Z.com Affiliates
offers a couple of different commission types in the system, with the option for you to pick and choose your preference. The first, which is the favourite by many is CPA, they offer $50 for new depositing accounts which meet the criteria. Unfortunately, this is a non-progressive commission plan, meaning that the amount of CPA per referral will not increase based on the amount of referrals you make. Alternatively, you can opt to refer affiliates and benefit from the generous Sub Affiliate commission plan. The rates are set at 15% for your Sub Affiliates and then 5% on the Sub Affiliates your referrals, refer.
Affiliate Payment
Z.com offers a couple of different ways for their affiliates to withdraw their commission, Wire Transfer and Skrill. The payment thresholds are quite low compared with other programs, sat at $50 - meaning that after one qualifying CPA referral, you can request a payment.
Conclusion
Z.com Trade Affiliates
is a great start when it comes to looking for a Forex Brokerage to promote. Unlike many affiliate programs, you can create an account and begin earning commission in one day, they have a wide range of banner options and the commission rates are great. The trading site is widely regulated and respected in the industry, so you can trust your referred traders are in safe hands.
Highlights
Low Payment Threshold
High Sub Affiliate Rates
Offers CPA
Lowlights
Limited Payment Options
Negative Carry-Over
Join Z.com Trade Affiliates