News Archives
26.09.2014
New UK Online Gambling Legislation Pushed Back to 1st of November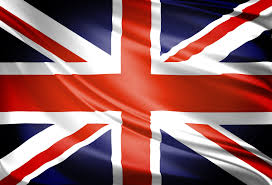 There is big change coming to the thriving UK online gambling market currently worth a staggering £1.5 billion per year. In May of last year a new bill came to light called the "Gambling and Licensing Act". This new piece of legislation was meant to take effect from the 01/10/14 but unsurprisingly like many things involving politicians and bureaucracy there are delays and the new gambling legislation has been pushed back to the 1st of November.

These delays where partly due to a legal challenge from the Gibraltar gambling commission who argue that this new legislation could be poorly enforced and result in online gamblers moving over to unlicensed online gambling destinations. The British Government deny this and say the new gambling laws will in fact improve consumer protection.

The new laws state the following: "Any operator wishing to transact with or advertise to consumers in Britain must obtain an operating license from the gambling commission and will come into force on 01 October 2014". It will be interesting to see how this plays out and I'm expecting these new laws to have knock on effects across the UK and maybe even global online gambling markets. Companies previously allowed lots of freedom in their operations will now scramble for a license and also have to factor in the 15% point of consumption tax that comes with it!

Internet Affiliate is the #1 affiliate program resource providing you with information on the best affiliate programs, top commissions rates, latest news and events and more. Sign up to our newsletter for more great news and tips!
---
24.09.2014
Lots Happening at Cyber Club Casino This Month!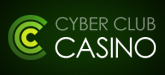 It's been a great week for players and affiliates at Cyber Club Casino. Firstly they announced the arrival of the highly popular Jackpot Slot "Mega fortune". The Netent game which has provided countless life changing jackpot wins like the €2.5 million jackpot won by a lucky Swede last month!

Now they have also rolled out a "Win an iPad Mini" Promotion, players will receive one ticket into the monthly prize raffle for every £25 deposit, and with many other goodies on offer for runners up I can certainly see it generating some action which should result in higher conversions, more deposits and bumper affiliate commission pay outs each month!

As well as these fantastic promotions there is more fun lined up for October with the arrival of live dealer games and Netent free spin promotions coming soon so watch this space!

The Cyber Club Casino Affiliate program can be found at www.Cyberclubaffiliates.com and is highly recommended by internet-affiliate. For more great tips sign up to our newsletter and join our forums @ Affiliatediscussion.com!
---
22.09.2014
Winner.co.uk Become Official Advertising Partner of West Ham United FC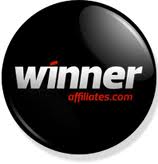 It's been a good year so far for popular online gambling destination Winner.co.uk We first announced in August that they were one of the first online gambling brands to receive the highly coveted UK Gaming License. They have now followed up their interest in the UK online gambling market by signing a deal with Premier League Football Club West Ham United to become marketing partners for the 2014/2015 season.

The new deal allows Winner to advertise on LED billboards placed around the famous Upton Park Stadium and will expose their brand to the world wide audience that the English Premier league attracts. This is an exciting move for Winner.co.uk and with a Sports book, Casino, Poker, Bingo and Binary options there's certainly something for everyone!

If you are either a Sports book, Casino, Poker, Bingo or Binary options affiliate Winner Affiliates comes highly recommended by internet-affiliate. Sign up now and receive 100% affiliate commissions for your first month! For more Great Tips Sign up to our Newsletter and join our forum @ Affiliatediscussion.com
---
19.09.2014
Got US Traffic? Get 50% Revenue share at Affiliate Edge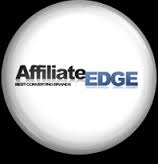 If you have US Casino traffic Affiliate Edge come highly recommended especially as they will welcome you with bumper 50% Revenue share commissions for the first 2 months!

Affiliate Edge is owned by the Club World Casino Group and their brands have a stellar reputation in the affiliate community for high conversions and top rate affiliate support. From experience I can tell you that they go the extra mile in providing you with reviews, landing pages and advice on how to increase conversion rates and maximise your affiliate commissions.

Affiliate Edge Brands accept traffic from all countries except France/Israel and have a fantastic selection of payment processors and welcome bonuses on offer for players meaning conversions will be high!

You can find the online casinos affiliate programs for the following brands at AffiliateEdge.com: Club World casino, Aladdin's Gold Casino, Lucky Red Casino, Manhattan slots, All star Slots , High Noon Casino, Club SA Casino and BuzzLuck Casino. They are highly recommended by internet-affiliate, especially if you have US casino traffic!

Internet Affiliate is the #1 affiliate program resource providing you with information on the best affiliate programs, top commissions rates, latest news and events and more. For more great tips Become a member and sign up to our forums at AffiliateDiscussion.com!
Members
Signup Today!
Become a member today and get our free affiliate marketing newsletter delivered directly to your mailbox. We will bring to you some of the best new affiliate program commission offers that are exclusively available to our members delivered directly to your mailbox.


Affiliate Survey

Take part in our quick affiliate survey and you will automatically be entered into our free prize draw to win a brand new iPad 2. For your chance to win today
Take Survey