News Archives
18.09.2014
Betfair Pay out early on Scottish Independence Referendum

Betfair the online sports betting giant listed on the London Stock Exchange with a market cap of around £1.2 Billion are clearly convinced they know which way the Scottish independence vote will go having already paid out punters betting against Scotland independence early!

The Scottish independence referendum will have huge effects on the UK and the value of the pound and the ripples will clearly be felt around the world, you have to assume the UK gambling industry worth a staggering £1.5 billion per year will also be effected if the Scots vote Yes.

Itís not entirely clear why Betfair have paid out early with many news stations reporting that itís still too close to call, Itís seems like a well-executed marketing strategy by Betfair who have us all talking about their surprising decision. Itís worth noting this strategy has back fired in the past, In the 2011-2012 Football Premier League season they paid punters out early for bets placed on Manchester United Winning the Title, they were left red faced and with a hole in their pocket when Manchester City pipped them to the post, although I am sure they can afford it!

If you are a Sports betting affiliate, Poker Affiliate, Casino affiliate or Bingo Affiliate the Betfair affiliate program should be considered and is highly recommended by internet-affiliate!

For more great tips become a member and sign up to our forums at AffiliateDiscussion.com
---
17.09.2014
Gala Coral MD leaves for Fortuna Entertainment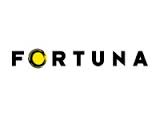 Fortuna Entertainment have announced the surprising acquisition of Gala Interactive Managing Director Per Widerstrom who will become the new Fortuna Entertainment Chairman and CEO.

Per Widerstrom stated that he joined because of the strong position Fortuna Entertainment hold in the Central European sports betting/gaming markets and in his opinion they are now in pole position to be the "undisputed leader" in these markets.

This is a strong move by the publicly listed Fortuna group and it looks like their intentions are to rapidly expand on their current market cap of 200 million euros.

Fortuna Entertainment have a strong online presence with FortunaWin and FortunaSK. Their affiliate program utilizes the market leading EGASS affiliate platform and is highly recommended by internet-affiliate!
---
15.09.2014
XM Partners Paying Record Breaking Commissions To Affiliates

XM partners the affiliate program for popular Forex trading brand XM.com have announced that their trader loyalty points scheme has been a huge success and as a result are paying out record breaking commissions to affiliates each month.

The Loyalty rewards program gives traders an incentive to stay with XM as they will earn XMP (XM Points) for each trade they make which can then be exchanged for bonuses, cash and luxury gifts. This new loyalty points scheme is fantastic for affiliates as the traders they refer will now be retained for long periods of time meaning more affiliate commissions at the end of each month!

XM Partners are highly recommended by internet-affiliate and there are $19,168,516 reasons why with this being the total amount paid out in affiliates commissions to their marketing partners so far!

Internet Affiliate is the #1 affiliate program resource providing you with information on the best affiliate programs, top commissions rates, latest news and events and more.
---
12.09.2014
NetEnt Player Binks Ä2.5 million Jackpot on Mega Fortune Slot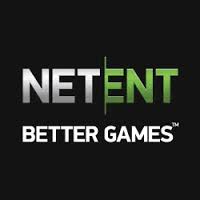 Net Entertainment are market leaders in the online gaming industry in more ways than one. Not only do they have the slickest games they also have the biggest jackpots, confirmed last year when a lucky gambler won Ä17.8 million making the Guinness book of world records in the process.

A lucky 24 year old Swede was the latest lucky punter to strike it lucky winning a Ä2.5 million pay-out from the Mega Fortune Mobile game. Netent have already paid out over Ä30 million this year in jackpot wins which will surely encourage others to chase the dream which will only increase Net Entertainments popularity.

If you are a casino affiliate we highly recommend promoting casinos with Netent as you will almost certainly experience high conversion rates and playerís values resulting in big commission pay outs at the end of each month.

Cyber Club Casino are a leading Netent Casino and we highly recommend their affiliate program Cyber Club Affiliates. For more great tips become a member and sign up to our forums at AffiliateDiscussion.com
Members
Signup Today!
Become a member today and get our free affiliate marketing newsletter delivered directly to your mailbox. We will bring to you some of the best new affiliate program commission offers that are exclusively available to our members delivered directly to your mailbox.


Affiliate Survey

Take part in our quick affiliate survey and you will automatically be entered into our free prize draw to win a brand new iPad 2. For your chance to win today
Take Survey