News Archives
12.10.2014
Intertain Group looking to buy Vera John Casino for €80 million Euros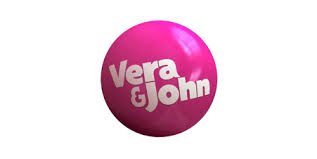 The ownership of one of Europe's most popular online casinos - Vera John casino looks set to change hands with the publicly listed Intertain Group making their intentions clear with a letter of intent (LOI) stating their desire to purchase the online casino and there management company "Dumarca Gaming" for an upfront payment of €44.5 million in cash and €36.5 million in shares. The deal could rise to nearly €90 million in total which is a nice pay-out to the owners who only founded the company in 2009.

It's clear to see why Dumarca gaming/Vera John has commanded such a high price. They currently have nearly half a million registered customers which results in a staggering 10 thousand deposits every single day. That's around 400 deposits per hour and 7 deposits per minute! They also have two other brands, Vera Juan & Vera Juan Social and a massive presence in the Scandinavian market which accounts for 75% of their activities.

Vera John have sent out an email to their affiliates and marketing partners assuring them its business as usual and stating if the planned takeover goes ahead it will be a massive positive for the company, The Intertain group have also agreed to stick to the detailed business plan laid out by current owners Dan Anderson and Jörgen Nordlund.

"If all goes accordingly, PlainPartners will in the future be able to improve/increase its product portfolio with new brands and products. So for our existing Partners it is Business as usual and no changes in our collaboration."

The Vera John affiliate program can be found at Plainpartners.com and is highly recommended by internet-affiliate. Vera john has an outstanding selection of over 800 casino games and slots from all the best providers and developers such as Net entertainment and Microgaming. They also have an incredible selection of 15 languages and 24/7 live chat support ensuring that conversions and retention rates will be through the roof.

Internet Affiliate is the #1 affiliate program resource providing you with information on the best affiliate programs, top commissions rates, latest news and events and more. Join our mailing list and sign up to our forums!
---
10.10.2014
Gibraltar Gaming Commission loses court case, new UK gambling law's on their way!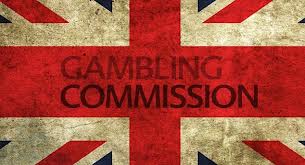 There are now no obstacles in the way of the new UK online gambling act which will go ahead as planned coming into effect on the 01/11/14. The Gibraltar gaming commission had initially mounted a legal challenge against the new laws stating that they will be poorly enforced and demand to much money in taxes meaning players could seek alternative riskier unlicensed online gambling venue. The UK government denied this stating that the new laws will in fact increase player protection.

The court case went down yesterday and the Gibraltar Gaming commission where obliged to prove that the new laws where unlawful which they failed to do paving the way for a new online gambling landscape for the thriving UK market which is worth in the region of £1.5 billion per year!

These new laws are already having a big impact with many popular online casinos closing their doors to UK traffic not happy with the proposed 15% point of consumption tax with some gambling establishments even going as far to sell their UK databases to other casinos that look to have already have secured the license such as the deal the deal between Go Wild and 32Red which we reported on last month.

Internet Affiliate is the #1 affiliate program resource providing you with information on the best affiliate programs, top commissions rates, latest news and events and more.Get involved Sign up to our Newsletter and join our forums @ affiliatediscussion.com
---
09.10.2014
Phil Ivey loses first court case to Crockfords Casino

Earlier on in the week we reported that legendary poker player Phil Ivey is currently involved in two multimillion dollar court cases versus brick and mortar casinos on both sides of the pond. Crockfords Casino of London England sued Ivey for non-payment of winnings and the Borgata in Atlantic city USA are suing for over $10 million dollars in winnings they already paid out over two years ago.

Phil Ivey is used to taking down tough competition being one of the world's most successful gamblers but unfortunately for him he has lost round one with the English Judge ruling firmly in Crockfords Casinos favour stating:

"This is, in my view, cheating for the purpose of civil law".

The judge believed that Phil had purposely tried to dupe casino staff into believing he was a superstitious gambler attempting to get lucky but was in fact taking advantage of small mistakes in the patterns on the back of cards used for his game of choice – Punto Blanco. The world's best poker player was understandably upset to hear he is not going to receive his £7.7 million stating:

"I am pleased that the judge acknowledged in court that I was a truthful witness. I believe that what we did was a legitimate strategy and we did nothing more than exploit Crockfords' failures to take proper steps to protect themselves against a player of my ability."

The first battle has been lost but the war is still going and round 2 is on the horizon, Phil Ivey will now hope the American Judge will see it differently to his British counterpart and allow him to keep his $10 million in winnings!

Internet Affiliate is the #1 affiliate program resource providing you with information on the best affiliate programs, top commissions rates, latest news and events and more.
---
08.10.2014
Deck Media Hitting Barcelona Affiliate Conference Hard with iPad Giveaway and Promo Girls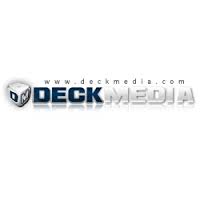 Popular Online Casino affiliate program Deckmedia plan to make this years Barcelona Affiliate conference one to remember and are turning up with an army of beautiful promo girls and a suitcase full of prizes to giveaway to unsuspecting affiliates who will have a shot at winning iPad and laptops by acquiring a raffle ticket off one of the Deckmedia girls who will be roaming around the conference.

This is great publicity for Deckmedia and I am sure it will be enough to convince some affiliates to sign up to the highly reputable online casino affiliate program that is licensed out of Curacao in the Netherlands Antilles.

Having recently launched new casino "Uptownaces" the Barcelona Affiliate conference is coming at the perfect time for Deckmedia who in total have 8 unique casinos available for affiliates to promote all with different games, languages and accepted countries meaning all the casinos are not the same and could add great variety to your website. Many of the Deckmedia Casinos also accept US casino traffic and we here at internet-affiliate have only heard good things so far!

The Deckmedia casino affiliate program is highly recommend by internet-affiliate. For more great tips sign up to our newsletter and join our forums @ Affiliatediscussion.com
Members
Signup Today!
Become a member today and get our free affiliate marketing newsletter delivered directly to your mailbox. We will bring to you some of the best new affiliate program commission offers that are exclusively available to our members delivered directly to your mailbox.


Affiliate Survey

Take part in our quick affiliate survey and you will automatically be entered into our free prize draw to win a brand new iPad 2. For your chance to win today
Take Survey