News Archives
Net Entertainment to Enter US Market in 2015
Published 29.09.2014 Author: Editor Category: News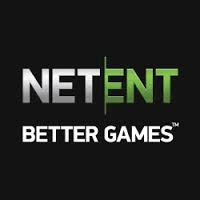 Net Entertainment are the undisputed champions right now in the casino games and slot development business and their 300 employee's spread across Sweden and Malta and market cap of 7.6 billion SEK are testament to their popularity. They have been around since 2007 but in the last few years have progressed rapidly to become of the largest gambling online gambling companies in the world. The Swedish stock market clearly likes what they see with the share price more than doubling in the past couple of years alone.

Now Net Entertainment are making plans to enter the USA online gambling market in a move that could send their share price into the stratosphere and make them a globally recognised brand. The laws and legislations for the precious USA online gambling territory are now loosening allowing Netent to consider their options. MD Bjorn Krantz is the name of the man tasked with leading the US expansion and it looks like they will first enter through New Jersey in 2015 with an official license and then hope the licensing laws progress elsewhere allowing them to eventually roll out across the whole country.

The future certainly looks bright for Net Entertainment and by churning out a new high quality slot every single month they are managing to stay ahead of the competition. If you are an affiliate looking for high quality casinos with Netent games to promote I can highly recommend Cyber Club Affiliates the casino affiliate program for the popular Cyber Club Casino!

Internet Affiliate is the #1 affiliate program resource providing you with information on the best affiliate programs, top commissions rates, latest news and events and more.
---
New UK Online Gambling Legislation Pushed Back to 1st of November
Published 26.09.2014 Author: Editor Category: News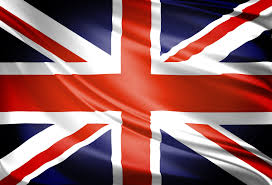 There is big change coming to the thriving UK online gambling market currently worth a staggering £1.5 billion per year. In May of last year a new bill came to light called the "Gambling and Licensing Act". This new piece of legislation was meant to take effect from the 01/10/14 but unsurprisingly like many things involving politicians and bureaucracy there are delays and the new gambling legislation has been pushed back to the 1st of November.

These delays where partly due to a legal challenge from the Gibraltar gambling commission who argue that this new legislation could be poorly enforced and result in online gamblers moving over to unlicensed online gambling destinations. The British Government deny this and say the new gambling laws will in fact improve consumer protection.

The new laws state the following: "Any operator wishing to transact with or advertise to consumers in Britain must obtain an operating license from the gambling commission and will come into force on 01 October 2014". It will be interesting to see how this plays out and I'm expecting these new laws to have knock on effects across the UK and maybe even global online gambling markets. Companies previously allowed lots of freedom in their operations will now scramble for a license and also have to factor in the 15% point of consumption tax that comes with it!

Internet Affiliate is the #1 affiliate program resource providing you with information on the best affiliate programs, top commissions rates, latest news and events and more. Sign up to our newsletter for more great news and tips!
---
Lots Happening at Cyber Club Casino This Month!
Published 24.09.2014 Author: Editor Category: News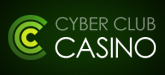 It's been a great week for players and affiliates at Cyber Club Casino. Firstly they announced the arrival of the highly popular Jackpot Slot "Mega fortune". The Netent game which has provided countless life changing jackpot wins like the €2.5 million jackpot won by a lucky Swede last month!

Now they have also rolled out a "Win an iPad Mini" Promotion, players will receive one ticket into the monthly prize raffle for every £25 deposit, and with many other goodies on offer for runners up I can certainly see it generating some action which should result in higher conversions, more deposits and bumper affiliate commission pay outs each month!

As well as these fantastic promotions there is more fun lined up for October with the arrival of live dealer games and Netent free spin promotions coming soon so watch this space!

The Cyber Club Casino Affiliate program can be found at www.Cyberclubaffiliates.com and is highly recommended by internet-affiliate. For more great tips sign up to our newsletter and join our forums @ Affiliatediscussion.com!
---
Winner.co.uk Become Official Advertising Partner of West Ham United FC
Published 22.09.2014 Author: Editor Category: News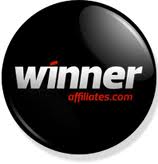 It's been a good year so far for popular online gambling destination Winner.co.uk We first announced in August that they were one of the first online gambling brands to receive the highly coveted UK Gaming License. They have now followed up their interest in the UK online gambling market by signing a deal with Premier League Football Club West Ham United to become marketing partners for the 2014/2015 season.

The new deal allows Winner to advertise on LED billboards placed around the famous Upton Park Stadium and will expose their brand to the world wide audience that the English Premier league attracts. This is an exciting move for Winner.co.uk and with a Sports book, Casino, Poker, Bingo and Binary options there's certainly something for everyone!

If you are either a Sports book, Casino, Poker, Bingo or Binary options affiliate Winner Affiliates comes highly recommended by internet-affiliate. Sign up now and receive 100% affiliate commissions for your first month! For more Great Tips Sign up to our Newsletter and join our forum @ Affiliatediscussion.com